Too much sun, food, & games to read a full book this weekend, so instead of the
WEEKEND REadCAP
,
I'm doing a rambling on Baz Luhrmann's The Great Gatsby
. Just started reading
We Need To Talk About Kevin
and
Life After Life
, so look forward to those discussions in the near future.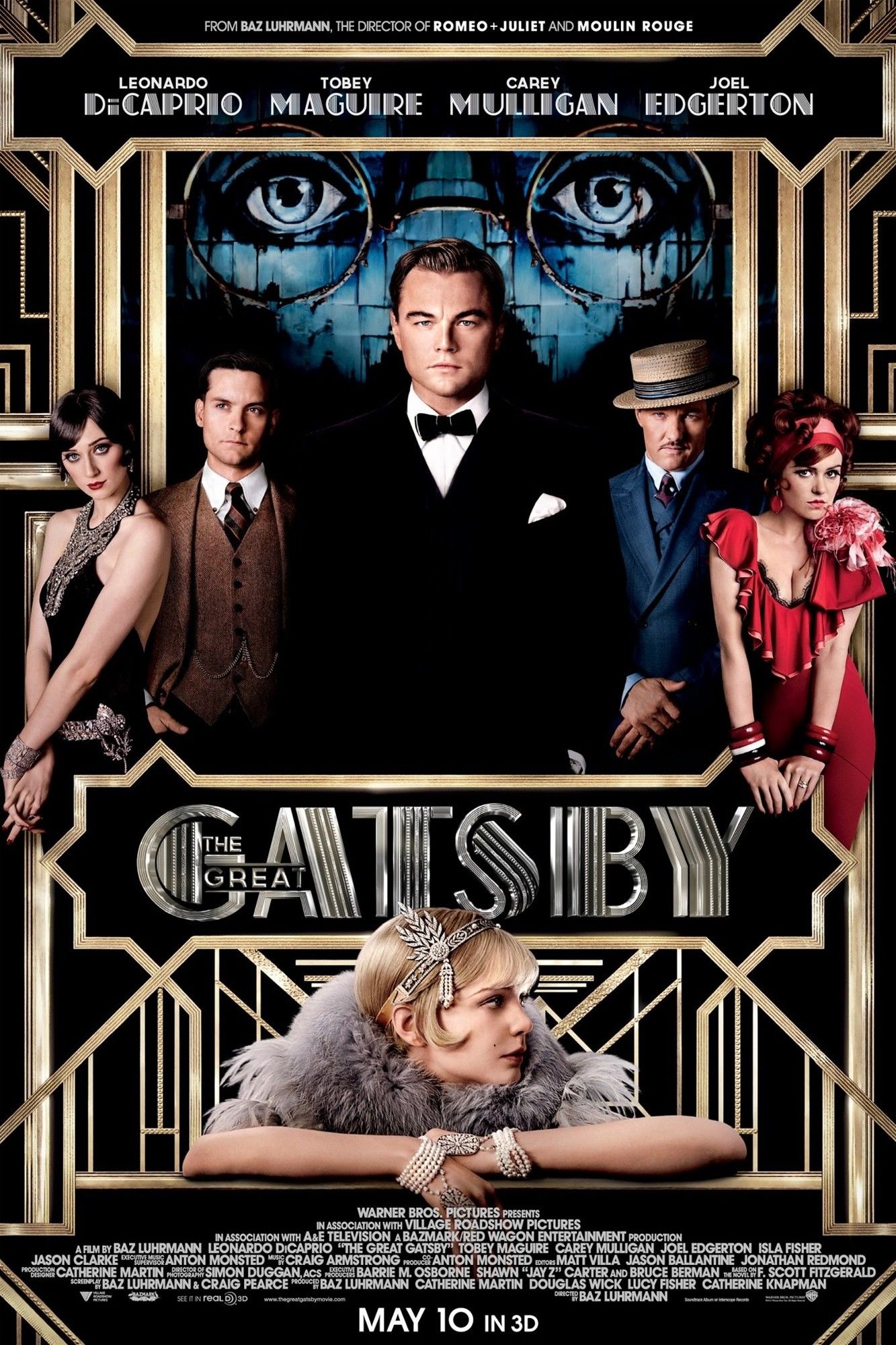 I rarely rant, but here it is...
I found myself defending Gatsby before I even saw it. I'm not speaking of reviews and such on the interwebs, but rather live conversations I had with groups of my peers. I heard conversation after conversation complaining about the music, the style, the lack of similarity to the book. My main question for these chatters was, "Have you seen Romeo + Juliet or Moulin Rouge?" To which, the answer was almost always "No."
Listen guys - who hasn't read Gatsby? Raise your hands. Alright, I don't see any hands. That's what I thought. We've all read it, we've all studied it, we are all very well aware of the themes the lie within it.
So, why would you want to go a see a straight-forward movie that reteaches us what we learned in grade school? I'm grateful for Luhrman's adaptation because I got to watch something I haven't seen before. An art project interpretation.
We read the story and collectively said, "That Gatsby. What a shame." Who's to say we're got it all figured out, that we don't make tragic mistakes, that we haven't spent days/weeks/months dwelling on something beyond our control? Maybe that's the point Luhrman's trying to make with the juxtaposition of classic story and modern music. When was the last time you were on a Jay-Z-bumping dance floor and no one was pining over anyone, no one was jealous of anyone, no one was lying to anyone? The truth is, we're not that much more evolved than Gatsby and Luhrman's film shows us that.
I rather enjoyed the film, but if you didn't, then I respect your opinion, as well. I just had to get some of these thoughts off my brain!